Bio
I'm a costume designer living in
Tel-Aviv. Over the past 10 years
I've designed costumes for dozens
of theater, dance, and opera productions. I started my theater studies at Jacques Lecoq school
in Paris, later extending my education at Rakefet Levi's
stage design school in Tel-Aviv.
I've been working professionally
on productions since graduating in 2008. Today I specialize in surreal, larger-than-life costume designs.
I believe that a costume should feel, look and move in a unique way – only then it can turn an actor
into a character, and become
a meaningful part of a story.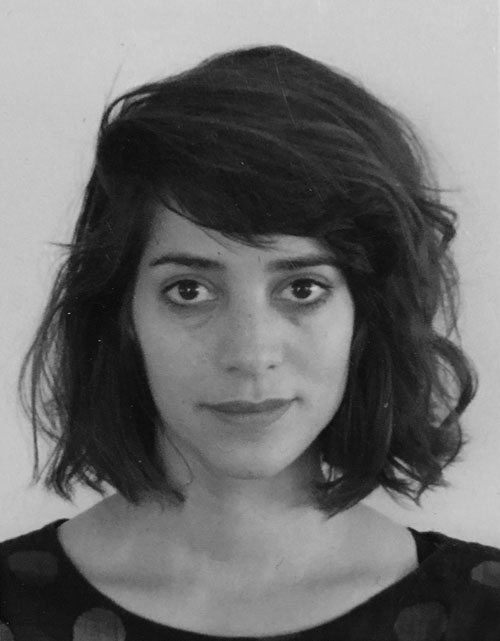 Awards
2018 Israeli Children Stage Award–Best Costume Design | Sourface
2016 Haifa Children Theater Festival–Best Costume Design | Euforia
2015 Israeli Children Stage Award–Best Costume Design | The Fisherman and The Golden Fish
2015 Golden Porcupine Fringe Theater Award–Best Costume Design | The Land of Pook
2014 Golden Porcupine Fringe Theater Award–Best Costume Design | Holes
2013 Golden Porcupine Fringe Theater Award–Best Costume Design | Oedipal
2013 Haifa children theater festival–Best Costume Design | Maybe an Elephant
Clients
Habima National Theater
Be'er Sheva Theater
Israel Philharmonic Orchestra
Israel Opera
The Israel Festival
Vertigo Dance Company
Theo-ter Ensemble
Orna Porat Theater
Habait Theater
Hashaa Theater
KAN educational channel
National Children's Theater
Tmuna Theater
Nissan Nativ Acting Studio
Haifa Theater Academy
Fresco Dance Company
Suzanne Dellal
Kolben Dance company
Arab Hebrew Theater